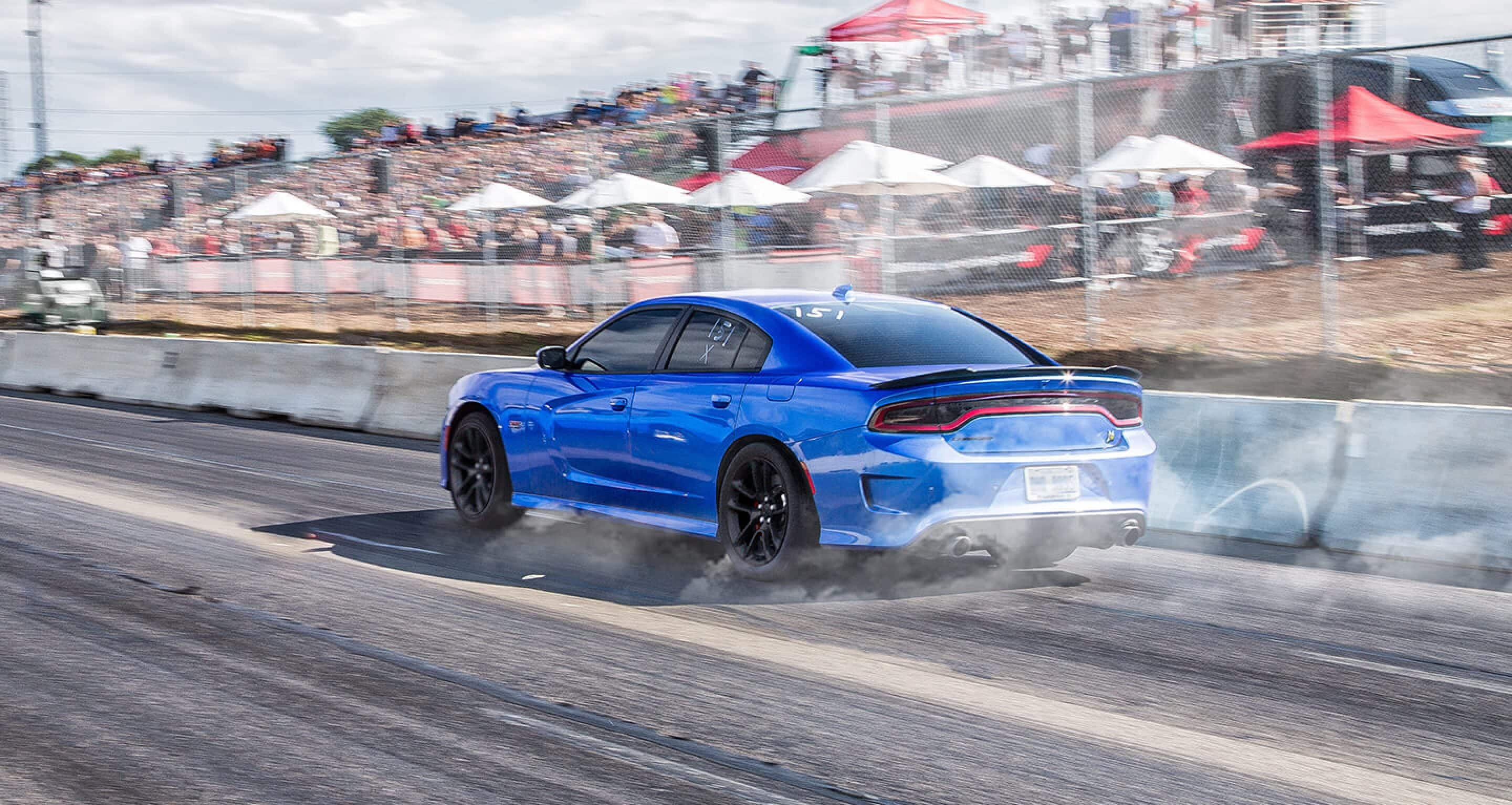 Types of Tires
Presented by St. Clair Chrysler Dodge Jeep Ram
Did you know there are over a dozen different types of tires? Do you know what types of tires you have on your vehicle? If you don't it is a good idea to learn about the different types of tires so you can know which type of tire is best for your vehicle and driving style. If you're going to be hitting the trail in your Jeep Wrangler or Jeep Gladiator you're going to want a set of all-terrain tires. If your off-roading involves a lot of mud you're going to want to get a set of mud-terrain tires. Learn everything you need to know about tires by continuing on down below.
All-Season & Touring Tires
All-season tires are designed to provide quality handling on the highway. They also deliver reliable all-season traction. The tires are recommended for crossovers, sedans, and minivans. Also recommended for sedans is touring tires or grand touring tires. They deliver all-season traction and a comfortable ride like all-season tires, but they also deliver more responsive handling.
Performance & Summer Tires
Performance tires tend to be found on your performance vehicles such as the Dodge Charger and Dodge Challenger. These types of tires come with a different tread pattern that delivers better grip and have a higher speed rating than touring tires. Summer tires like the name suggest are ready to handle warmer weather and deliver impressive grip and responsive handling.
All-Terrain & Mud-Terrain Tires
We briefly mentioned these two types of tires above, but we thought we would dive a little more in-depth. All-terrain tires feature an aggressive tread pattern that has more voids and larger tread blocks. These tires are ready to handle any surface including sand, gravel, dirt, and light mud. Mud-terrain tires have an even more aggressive tread pattern than all-terrain tires and are capable of handling soft surfaces such as mud and sand.
Have Your Tires Replaced at St. Clair CDJR
If it is time to have your tires replaced, we hope you will consider coming down to St. Clair Chrysler Dodge Jeep Ram and letting our qualified service technicians mount and balance your new tires. Our service center offers free Wi-Fi so you can hunt for a new dinner recipe or get some work done. We also have a shuttle service and rental cars available so you can continue on with your life while we work on your vehicle. You can set up an appointment with us today by
clicking right here.